Sheila's Angels in Home Care League City TX Offers Professional, Customized Non-medical Companionship and Home Care Services to Seniors in South Houston TX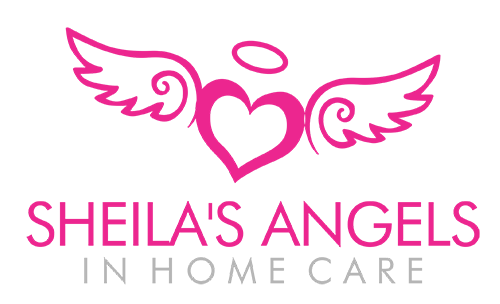 Summary – Sheila's Angels In Home Care League City TX matches each senior to a caregiver who meets their unique health and physical needs. They provide specialized training to their screened, bonded, and insured caregivers for better communication with all patient groups.
League City, TX – Sheila's Angels In Home Care League City TX provides professional homecare and non-medical companionship services to seniors living in Houston. The agency matches each senior to a caregiver who meets their unique health and physical needs. Caregivers are available for several hours a day or full-time in rotating shifts. The agency can also provide caregivers to seniors residing in assisted living facilities. They help patients with diverse issues like memory problems, Alzheimer's, dementia, injury recovery, post-surgical care, and many more.
The League City TX home health care agency provides long-term care and works with clients' insurance providers. They bill the services directly to the insurance company to allow clients time to focus on their health and wellness. Some of the companionship and home care services they offer include light housekeeping, running errands such as grocery shopping, planning and scheduling appointments and social activities, monitoring medicine intake, transportation to appointments and other activities, preparing meals, and socialization and entertainment, among others. 
The agency performs an initial in-home assessment through registered nurses. The assessment determines the seniors' needs and a list of the resources they need to live comfortably within their homes. These results aid the customization of each client's care plans. The nurses perform routine wellness visits that monitor the effectiveness of their League City TX home care services and identify any need for change promptly. The agency has a special veteran's assist program which provides subsidized care to retired soldiers and their close family members. They guide clients through the process to ensure they access their VA benefits fully. 
Sheila's Angels In Home Care League City TX has a team of registered nurses, among other health professionals. Their staff is fully vetted, screened, bonded, and insured for accountability and clients' protection. The agency provides specialized training to its caregivers in addition to their current education. The training focuses on improving their communication skills so that they can communicate effectively with persons who have Alzheimer's disease and related dementia, hearing loss, and aphasia. The staff is keen on understanding and meeting client needs while providing a safe comfortable environment for seniors. 
The agency representative had this to say about their services. 
"Our experienced, compassionate, and dependable caregivers provide our clients with loving care and assistance to help make their lives easier and to retain their independence while providing their families with the peace of mind that their loved ones are safe. Call us to take advantage of our affordable, exceptional, and personalized home care programs. Our caregivers provide freedom and companionship for seniors and peace of mind for their families."
Because the Best Care is Home Care
Sheila and the staff at Sheila's Angels' Houston Home Care goals are to help seniors to stay healthy, decrease preventable injuries, reduce their hospital visits and maintain their independence by comfortably living in their own homes.
Sheila's Angels In Home Care is located at 1350 Nasa Parkway st 204, Houston, TX, 77058, US. For consultation and booking, contact their staff by calling (281) 480-4846. Visit the agency's website for more information on their professional, customized non-medical companionship and home care services to seniors.